Disinfection of premises is extremely important for protection of people's health. This question is particularly true for many enterprises during the global COVID-19 pandemic.
ARTS LLP conducts disinfection for various types of premises and transports such as production, office, trade, commercial, administrative as well as adjacent territories, motor vehicles and air vessels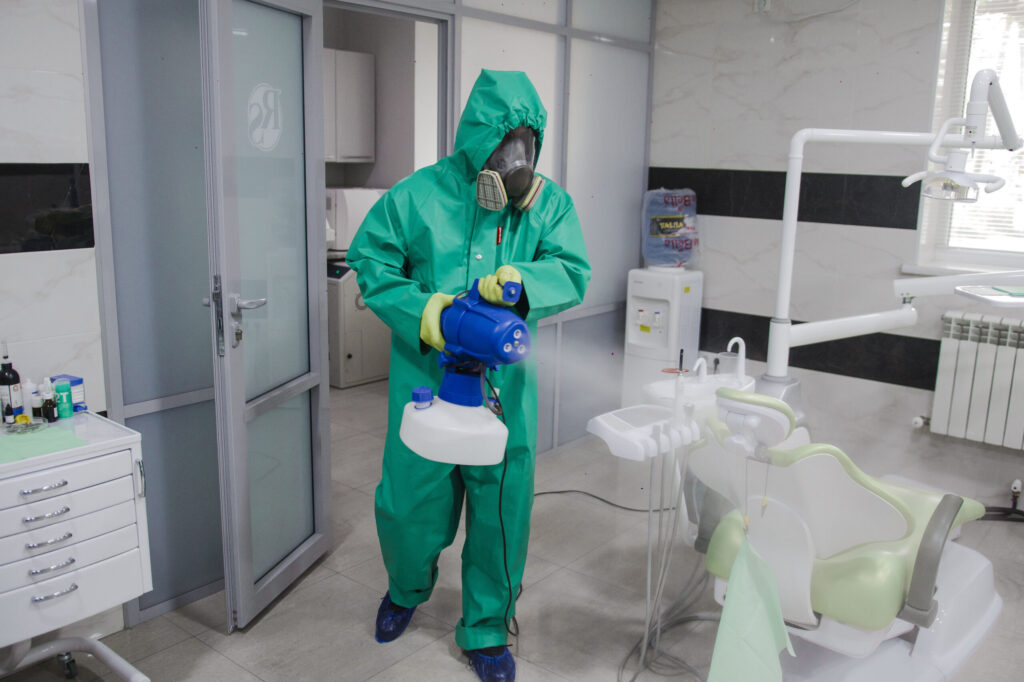 Methods of disinfection implemented by ARTS:
Spraying method.  We spray disinfectant on the surfaces. It is suitable for treatment of large surfaces resistant to moisture. These include walls, floors, doors, furniture, plumbing, adjacent areas in the open air, motor vehicles located outside.
Cold fog method.  We spray disinfectant in the form of small particles. Disinfectant is in the form of fog gently envelops the entire surface and penetrates into hard-to-reach places. At this point, the surfaces do not soak and levels of humidity do not rise within the premises. Premises with office equipment and other machines, documents, and soft furniture may be treated with the cold fog. No spots remain and no further cleaning is required after such treatment. The method is suitable for treatment of any types of spaces including passenger compartment.
The disinfecting solution is prepared with the use of Baladez Ultra agent. We have been successfully working with the agent for more than three years. The agent is highly effective against viral pathogens including coronavirus. No spots, marks and odor remain after the treatment. It is a reliable and hypoallergenic agent that does not contain chlorine and therefore is friendly to humans, animals and green plants.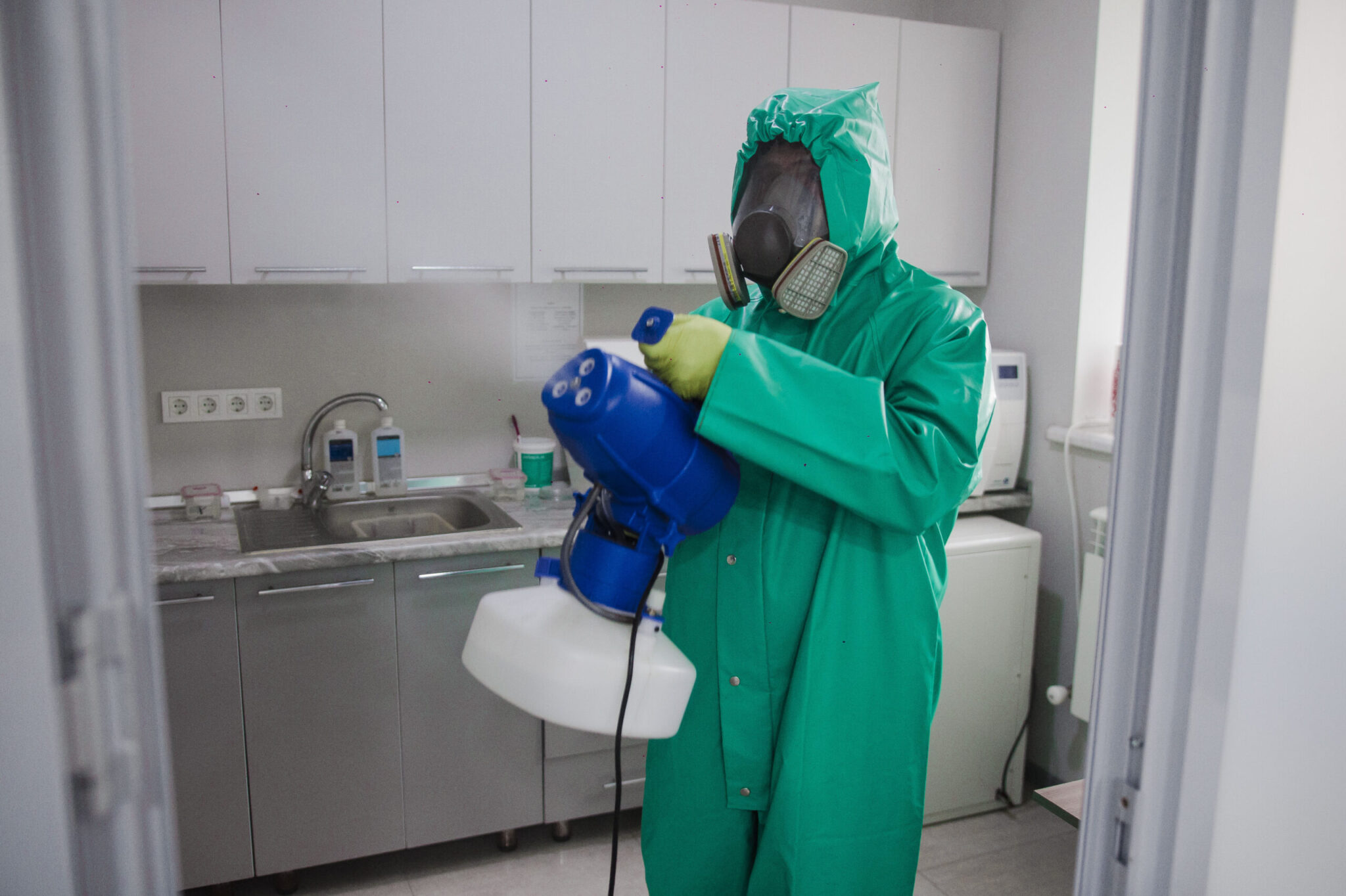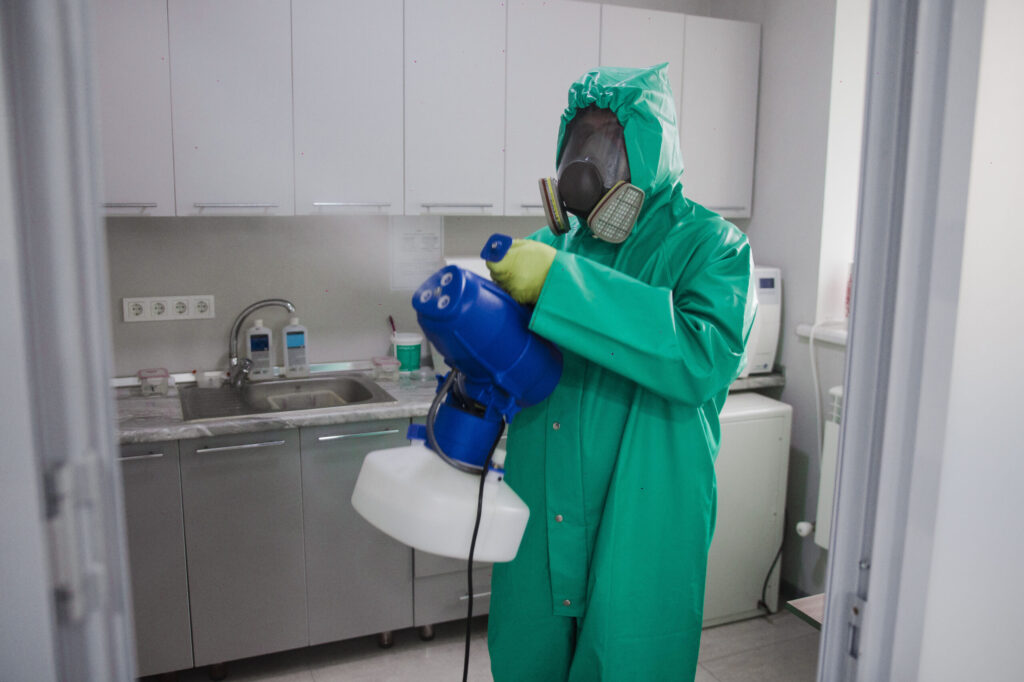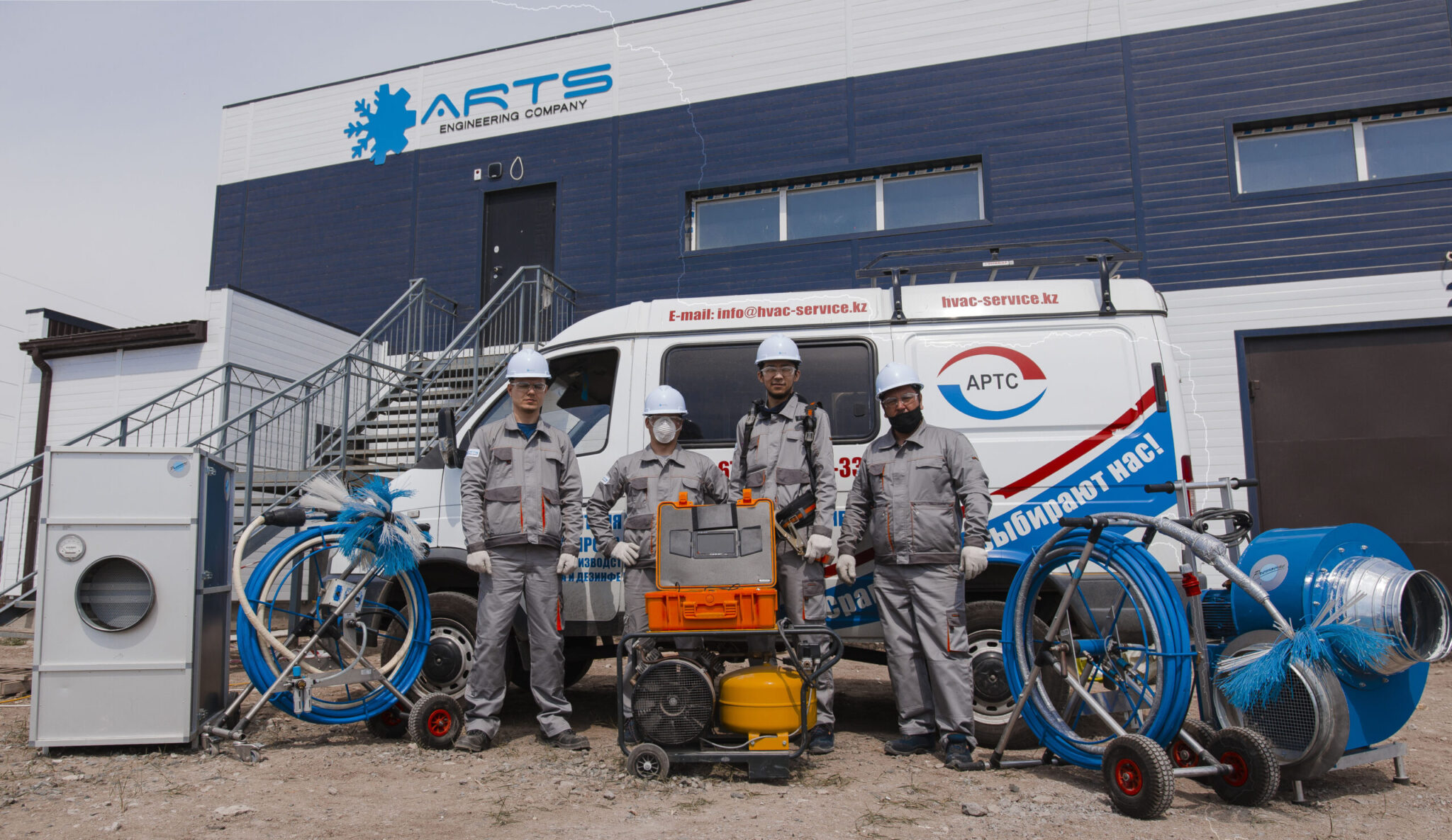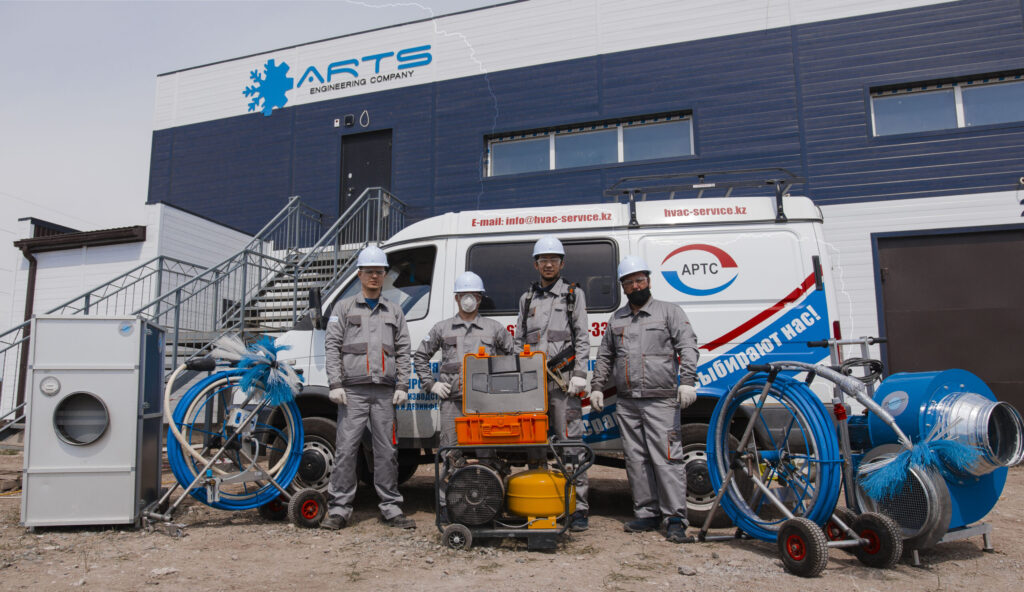 Procedure for disinfection:
Preliminary preparation of premises for disinfection is not required
The time of disinfection depends on the area of ​​the premises. As for example, it takes us no more than 30 minutes to disinfect an office building with total area of 600 square meters.
There is no need to ventilate and clean up the premises after treatment
You may use the premises 30 minutes after treatment.
More than 20 years of work experience in HVAC industry
Top companies in Kazakhstan including those of oil and gas sector trust us
We use special Finnish equipment, Pressovac, that ensures maximum cleaning from harmful substances and against pathogenic bacteria
We have treated more than 70,000 sq.m. of surfaces in total